THE PROJECT: An industrial scale zero emissions green hydrogen plant at Sea
Our green hydrogen project makes use of renewable energy:
Offshore floating wind
Wave energy
The project entails a H2-FPSO, a converted VLCC (very large crude carrier) which will support the 300MW electrolysis plant on the deck. The vessel, approximately 330m long, will be turret-moored in some 200m deep water, in open-sea conditions, where wind and waves are vast and a constant resource of energy.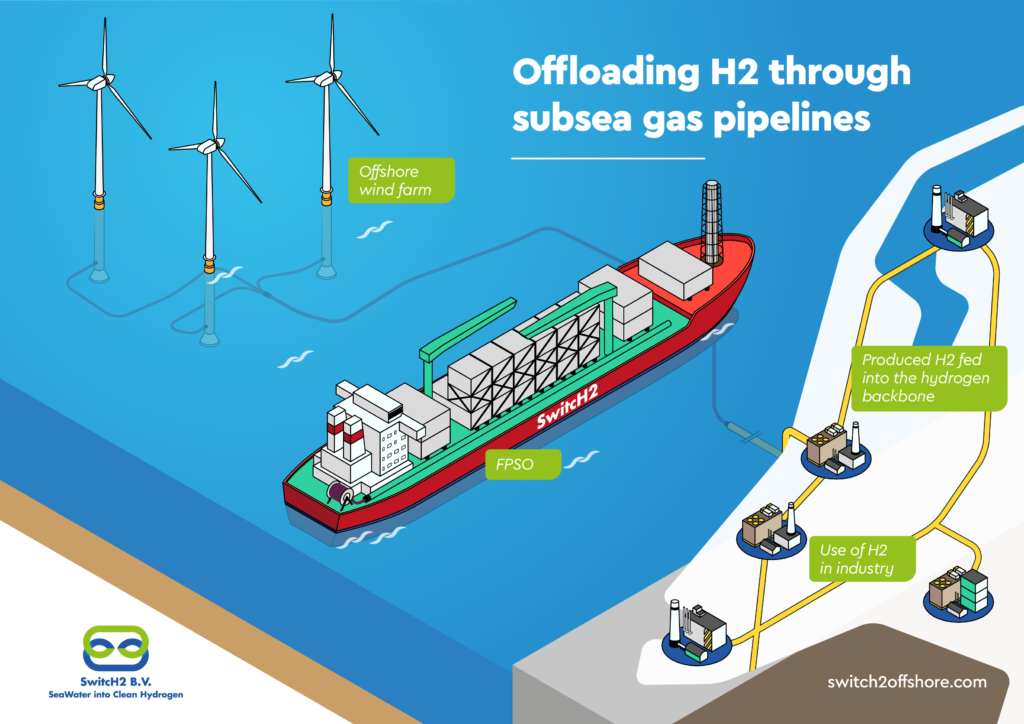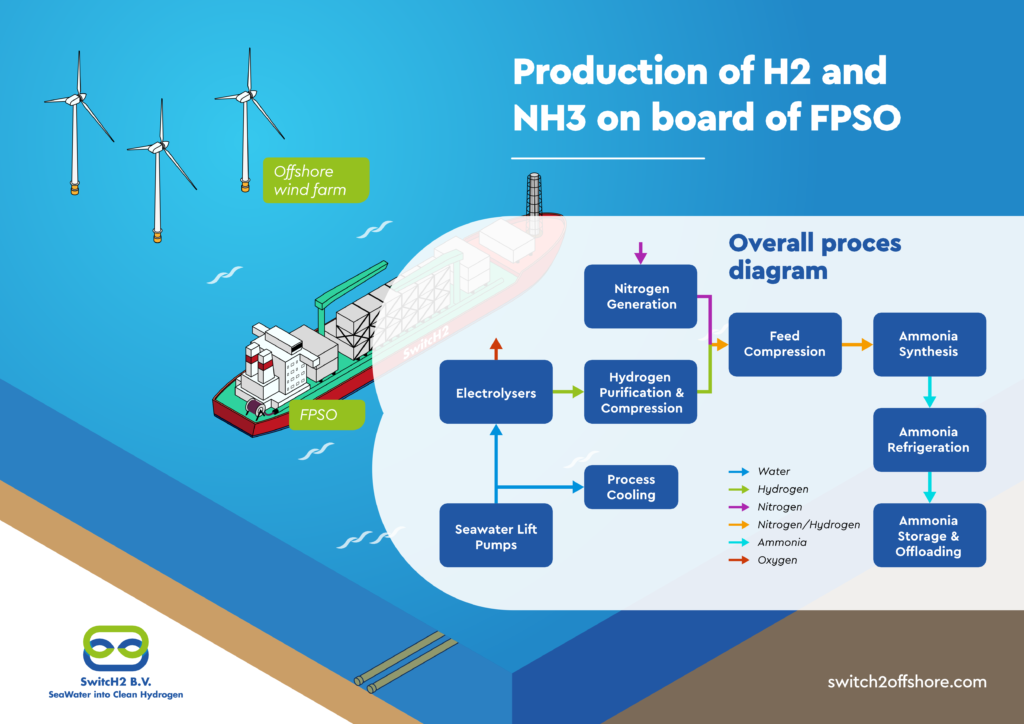 The H2-FPSO will be fed by nearby located floating wind turbines that will create the bulk of the electricity which will flow through the electrolyser plant. The wave energy, generated through proven technology built within the wingtanks of the H2-FPSO, will be supplemental but essential in order to optimize the working of the electrolysis plant and it will make the vessel running fully on renewable E-power with zero emissions.
The output will be green hydrogen which can be temporarily stored in pressure tanks in and on the vessel and then exported to shore via existing pipeline infrastructure, if available, or via dedicated shuttle carriers.
The H2-FPSO is a natural evolution of the well-known FPSO's that have been for decades the most cost-effective solutions for standalone production of oil & gas fields worldwide. Our H2-FPSO will be the new cost-effective standard for green hydrogen production offshore which overcomes the intermittent character of renewable energy and makes H2 the energy carrier of the near future.
The ownership of this idea and all related intellectual property related to it resides with
SwitcH2 B.V.
Groothandelsgebouw, Unit A4. 004
Stationsplein 45, 3013 AK Rotterdam
Netherlands
Rotterdam Chamber of Commerce Registration Number 83048324